Capture digital endpoints in clinical trials, both in-clinic and at-home
Those endpoints help sponsors quantify richer insights that deliver meaningful clinical outcomes and transform patient's lives through better evidence for gait, balance and additional mobility tests.
Opal V2C System offers movement tests across 4 core domains
01 Gait

2-minute walk
6-minute walk
Open-ended walk


Gait Initiation and Turns are included in the 2MWT and Open-Ended Walk, Turns are included in the 6MWT

02 Balance

Eyes open/closed
Feet apart/together
Firm/foam surface
Tandem/single leg

03 Additional mobility

Timed up and go
Sit to stand
360 degree turn
Stand and walk

04 Actigraphy and sleep

Opal V2C® also captures Actigraphy and Sleep data – to capture valuable real-world data about your patients
Power your clinical trial with wearable sensors
Clario's Opal V2C®️ precision motion monitoring and actigraphy solution is validated across many indications, including Parkinson's Disease (PD), Multiple Sclerosis (MS), Spinocerebellar Ataxia (SCA), and more.

It enables efficient data capture by:
Delivering real-time data through Precision Motion Monitoring (PerfO) of gait, balance and mobility
Having pre-configured standard assessments of instrumented tests embedded in software with more than 140 validated outcome measures
Providing analytics through our Mobility Lab software platform
Guided patient coaching through the assessment procedure
Clario generates the richest evidence for clinical trials
For the past 10 years, more than 1,000 researchers worldwide have used Opal technology to evaluate human movement and patient functional mobility. Our Opal technology has been studied and cited in 750+ peer-reviewed scientific publications. Our expert scientific advisory team has generated a body of evidence with over 45,000 scientific citations.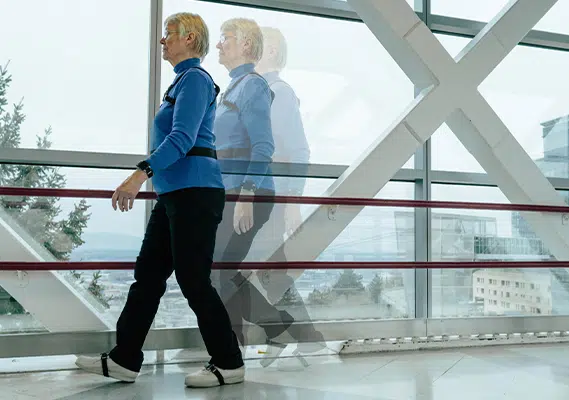 Opal® Knowledge Base – Scientific Publications
Explore our collection of 750+ peer-reviewed scientific publications featuring the technical and clinical applications of our Opal® System.