Transforming lives by unlocking better evidence
The future of clinical trials is vibrant, with new technologies revolutionizing what's possible. From new trial modes to faster and integrated evidence and findings, our innovative clinical trial solutions mean we can unlock better evidence. We combine our best-in-class medical, technological and scientific expertise to ensure complex global trials run smoothly, whether they are on site, decentralized or hybrid.

The pursuit of the richest clinical evidence
When it comes to generating evidence, the process or instructions for us are as important as the endpoint. Our science-informed clinical research data management technology ensures the richest evidence across decentralized, hybrid and site-based trials. Science-informed technology enables a real-time data loop and live coaching so a healthcare provider (HCP) can recognize if a patient is using a device correctly.
Enhancing the patient experience
Living with illness affects all aspects of a patient's life: physical and emotional health, family, career and finances. While clinical trials offer hope, active participation can be an additional burden. We are working diligently to make clinical trials easier for patients with our data management services for clinical research. From providing patients with 24/7 support in a language that is comfortable for them to integrating instructions and training into our devices, the patient perspective shapes our innovation.

Being a partner of choice
We want to be known for providing the very best customer experience. Our investments in speed and agility, an integrated technology platform, our growing 1700+ operations team, and our employees affirm our commitment to our customers.
Innovating the future of clinical trials
From advancing hybrid and decentralized trial capabilities, designing custom therapeutic area solutions to bringing 'Bring Your Own Device' (BYOD) initiatives to life, we continuously advance data management and electronic data capture technologies that improve the way we generate evidence and deliver a unified and simplified experience for sponsors, sites, CROs and patients.

Making an impact
Every day, we are conscious of the opportunities we have, to make the world a better place. Driving health equity, minimizing our carbon footprint, diversity and inclusion, the environment, and local community efforts drive our corporate and social responsibility efforts.
A culture to be proud of
As employees, we believe we are a cultural movement that Is driven by purpose, inspired by impact, rooted in core values, committed to collaboration and celebrates success.
Our history
Since 1972, we have led the way in gathering evidence for clinical trials. We have supported 870 regulatory approvals that have transformed the lives of patients around the globe.
Clario has become a truly global organization. With 30 offices in nine countries, we have expanded our global footprint over the years through acquisition, acquiring several leading technology companies that specialize in evidence generation.
Recognized for our technologies and innovation, we have received numerous awards, including Health IT Innovator of the year, CIO 100 Award and Omega Customer Service Award.
In 2021, ERT and Bioclinica merged to become Clario creating the broadest endpoint technology platform in the industry and enhancing our scientific expertise. With deep scientific expertise, global scale and the broadest endpoint technology platform, Clario will continue to lead the way in clinical trial technology that will transform patients' lives.
Making leaders at all levels
Our Leadership Academy and Corporate Mentoring Program provides opportunities for all employees to develop leadership skills and progress their careers at Clario.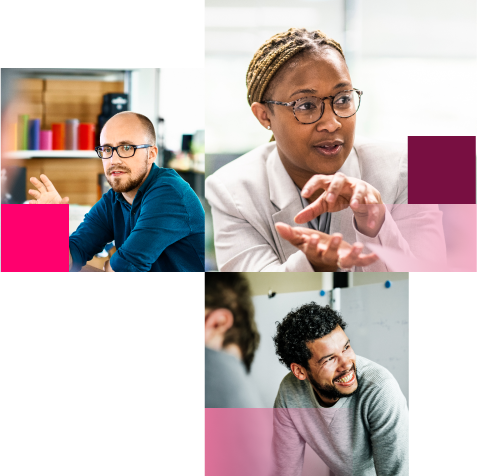 Come work with us
With big ambitions and a clear vision for the future, there's never been a better time to join Clario.
Our values and culture allow us to transform lives by unlocking better evidence. They underpin all that we do.
We pursue better evidence through our trial solutions and clinical research data management.