Clario's expertise with medical imaging in clinical trials is unparalleled. From electronic image transfer to independent analysis, we offer a secure and comprehensive solution for your clinical trial imaging needs. Our clinical trial imaging technology complies with data privacy regulations and enables easy electronic image submission — all within a streamlined, fully integrated process.
Imaging therapeutic areas
Deep domain expertise on a global scale
70+
in-house medical and science personal
450+
readers in network
30+
years working with FDA, EMA and other regulatory agencies
20+
therapeutic areas
25+
imaging modalities
More than 30 years of Medical Imaging expertise
Expert medical imaging for all stages of clinical research
Clario supports clinical trials from inception to post-trial assessments. The powerful combination of our medical and scientific experts and technology solutions delivers superior trial management and insight at every stage.
Protocol design
Site selection
Site training and support
Electronic image transfer and de-identification
Certified radiologic technologist image QC
Independent blinded image review
Clinical data management and biostatistics
Audit preparation
Regulatory and compliance decision support
Clario's SMART Technology Suite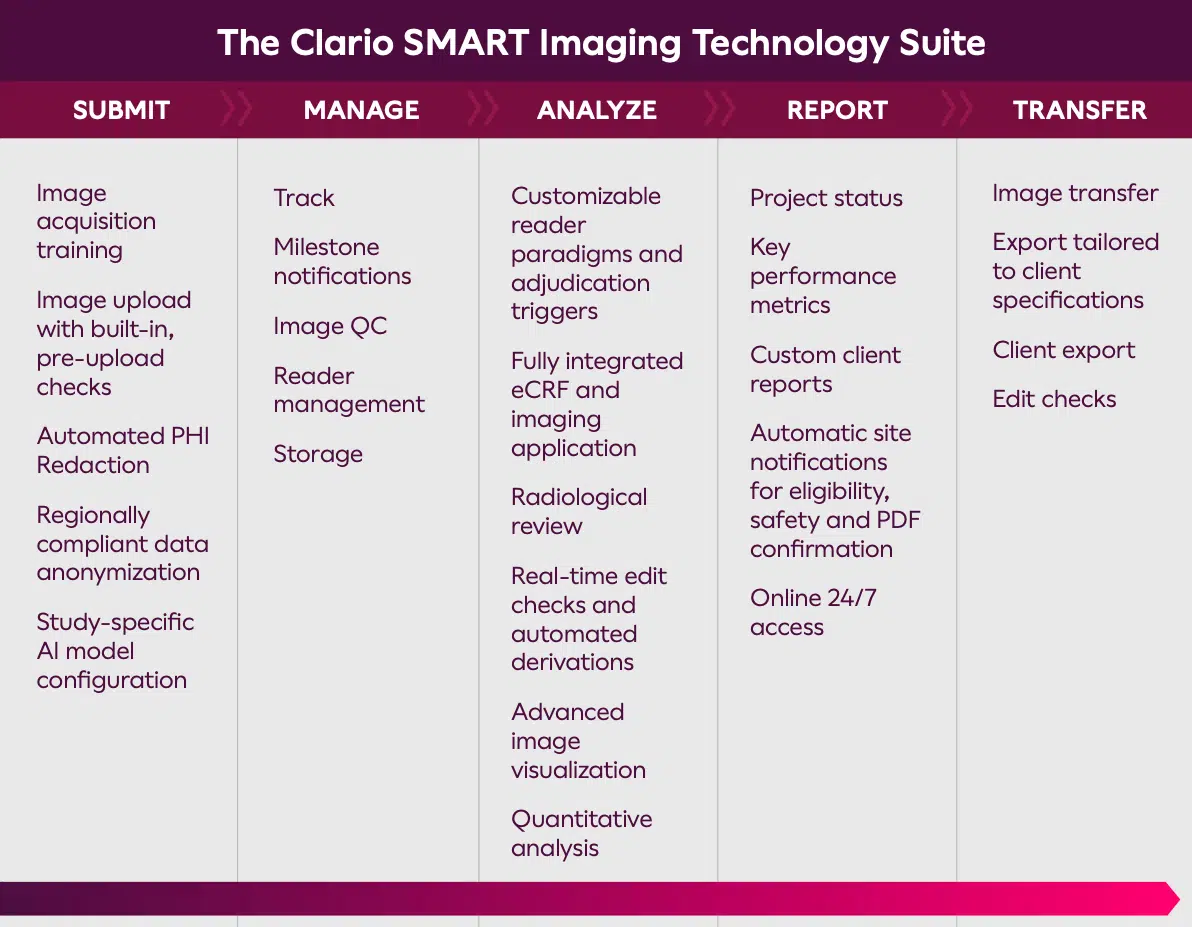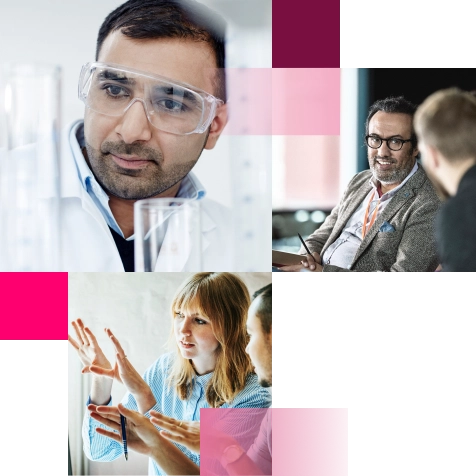 Clinical imaging expertise
When you partner with Clario for clinical trial medical imaging, you gain access to our unparalleled team of medical experts and globally recognized key opinion leaders. Our medical imaging team has worked extensively across most major indications in more than 70 countries.
These experts include:
Radiologists
Oncologists
Neuroradiologists
Nuclear medicine physicians
Cardiologists
Gastroenterologists
Imaging scientists and physicists
Radiologic technologists
Clinical pharmacologists
Statisticians
Clinical adjudication plays a crucial role in clinical trials.
Clario's Clinical Adjudication Solution includes the clinical expertise, web-based platform, and project management to support your program.