Elevate efficacy, ensure safety and improve patient quality of life in your oncology trials
Efficacy
With nearly 2,000 imaging oncology studies, Clario brings proven response criteria expertise complemented by unmatched experience.
Safety
Clario's commitment to patient safety is at the core of our oncology drug development support.
Quality of life
Clario prioritizes the impact of treatments on patients' mental health and daily functionality, ensuring their well-being remains paramount.
Clario Oncology Webinar Series
Register for our upcoming webinar series, watch the replays and gain expert actionable insights direct from our scientists for your oncology trials.
Webinar Event

Revolutionizing Oncology Clinical Trials:  The Transformative Power and Promise of AI-Enhanced Medical Imaging

This webinar explores current advancements in AI that enhance the efficiency of oncology clinical trials, focusing on medical imaging and the potential that deep learning and generative AI hold in this dynamic field.

November 28, 2023

Webinar Event

Using Scientific Validation to Move the Needle on Accessibility Functionalities

In the webinar, the presenters will discuss the accessibility features and present results to date on this industry first study and provide an insight into the next steps for accessibility functionalities.

December 4, 2023

Webinar Event

Integrating Objectively Measured Safety Endpoints and Patient-Reported Outcomes in Oncology Trials: A Scientific Approach

This webinar explores a comprehensive approach to enhance safety and tolerability assessments in oncology research and will expand your knowledge and contribution to the advancement of patient safety and data quality.

December 13, 2023
ABOUT CLARIO
Transforming lives with the most comprehensive endpoint technologies and solutions for clinical trial management.
Scientific expertise
Our team of hundreds of clinical trial management experts ensures that therapeutic area and endpoint science informs all aspects of our evidence generation technologies. Combined with our extensive global regulatory experience, we provide certainty in the reliability and precision of clinical evidence across our technology portfolio, enabling site-based, hybrid and decentralized clinical trials.
Global scale
Thousands of customer operations professionals deliver unrivaled global deployment capability. With trials in over 120 countries, translations in over 100 languages and experience built from the delivery of over 19,000 trials, we have the regulatory and operational expertise to execute globally.
Broadest endpoint services and technology platform
Our uniquely engineered and validated clinical trial management software, connected devices and artificial intelligence solutions across Cardiac Safety, eCOA, Medical Imaging, Precision Motion and Respiratory provide the broadest evidence generation platform in the industry.
Delivering decentralized trials with reliability and precision
Only Clario has the science, innovative technologies, regulatory expertise, and global operational infrastructure to power decentralized, hybrid and site-based clinical trials — with reliability and precision. Clario offers sites and sponsors more clinical trial options, empowers patient choice, and provides the means to create diversity within clinical trials, improving health equity.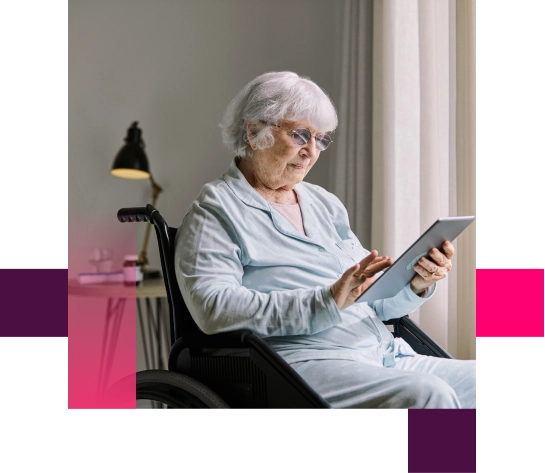 CLARIO SOLUTIONS
Our solutions simplify the trial process
At Clario we are simplifying the clinical trial process for sponsors, sites, and CROs. Our platform integrates the broadest endpoint technologies, fused with deep scientific expertise and global scale. With 24/7 partner and patient support, along with training and instructions integrated into our devices, our technology and clinical trial management and solutions drive successful adoption, compliance, and retention.
50
years of experience
27,000
clinical trials
500+
regulatory approvals
100+
countries
70%
of all FDA approvals between 2019-2020
24/7
customer and patient support
Inspired by impact, driven by purpose
We are always looking for the best talent to help us transform the lives of patients.
Careers at Clario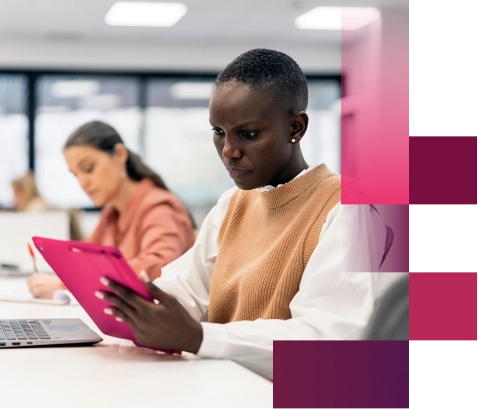 Let's work together
If you are looking to generate the richest evidence for your clinical trial, contact us.
Customer support
If you are an existing customer and you need support, we're here to help.
Latest news
What's happening at Clario? Discover how Clario is driving innovation in clinical trial endpoint technology.
We love meeting customers, sponsors and patients in person. Here's where you can find us: