Restart right, finish right
At Clario we partner with sponsors and Contract Research Organizations (CROs) to get clinical trials back on track that other endpoint providers have struggled with. Our top priority is to deliver the accurate and compliant endpoint data for successful study completion, with the extra focus and urgency that rescue studies require.
Our senior experts begin by understanding the specifics of each study, then apply their experience across protocol design, therapeutic areas, data and site management, and patient support. Through a collaborative process, specialists architect a scalable solution that considers all patient touchpoints while anticipating and mitigating any future risks.
5 Reasons to Trust Clario with your eCOA Rescue Study
When the eCOA solution in your clinical trial is at risk, you want to depend on an endpoint provider with scientific and technical expertise, resources to manage complex studies, and a responsive approach.
Find out more
We focus on your success
Our team of scientific and therapeutic experts work closely together on complex, time-critical studies. Our top priority is always delivering the accurate, precise, and compliant endpoint data for sponsors to complete trials successfully.
We are your trusted partners
We anticipate possible obstacles and address every data, device, and delivery inquiry with customer stakeholders. Count on us for transparent and frequent communications about every dimension of the trial turnaround.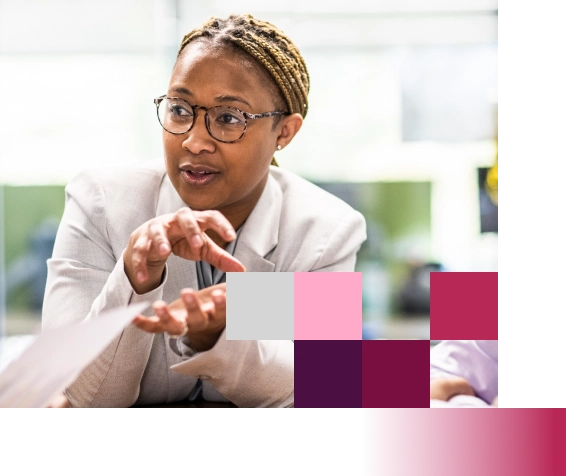 Renew the eCOA endpoint solution in your study
Learn more or speak with one of our experts
Our team of clinical trial rescue study experts are always available to address questions about our rescue study solutions. Submit your contact information and we'll be in touch shortly.
From at-risk to rescued: Keep your clinical trial on track
Shadi Zoghi, Clario Vice President for Project Management, discusses some of the competencies that a technology partner should demonstrate during study setup to help ensure a successful launch or relaunch. A qualified endpoint provider offers a range of capabilities including a proven track record, scientific expertise, and project management rigor.
Dedicated Team
We assign a project manager, solution design associate, scientific advisor, and technical implementation manager from pre-award through completion.
Worldwide Coverage
Clario navigates regulatory, shipping and logistics, and translations for thousands of patients across 120+ countries.
Responsive
We apply best practices to relaunch clinical trials quickly and intelligently, from the kickoff meeting to site retraining.
Methodical
Each study is managed with a playbook including a Current State Assessment and Customer Start-up Guidance.
Tailored
Solutions are adapted to the unique requirements of each study, utilizing proven best practices from prior experiences.
Regulatory Expertise
Clario has deep familiarity with the endpoint data standards of governing bodies in different countries.
Experienced
Our scientific experts have deep experience in 560+ indications, protocol design, site management, patient support, and more.
Seamless Transition
Data strategy and diary design are evaluated to recommend the best approach for transitioning eCOA endpoint vendors.
What is Clario's deployment approach to rescue studies?
We recommend a phased rollout to allow flexibility in adapting to experience gained with the initial sites and countries. The specifics of the deployment schedule will need to be planned carefully with the sponsor and/or Clinical Research Organization (CRO).
When should I begin using the new eCOA system?
For a study that is underway with enrolled patients, we recommend that existing patients be switched to the Clario eCOA system at their next scheduled visit after the new system deployment. Clario does not encourage requiring a special visit for the purpose of transitioning to the new system.
How do you manage existing eCOA data?
Clario can use the inbound integration capabilities of our system, specifying our eCOA platform as an integration endpoint, ensuring that the required data is transferred accurately and efficiently. When a patient is initially set up in the Clario eCOA system, the eCOA device (handheld eDiary and/or Tablet) will automatically download the required historical data for that patient to the device.
Should we use a paper COA back up?
Clario discourages sites from using paper backups to the eCOA system. Paper data is patient to increased variability and cannot meet the data defensibility requirements needed for endpoint data in support of a labeling claim. In addition, the use of paper requires documentation of the paper process and documenting training of stakeholders.
Can Clario match our existing reports?
For effective transition to the Clario eCOA system, we assume the sponsor and/or CRO can provide the design specifications for the required reports to Clario.
How do you train on the new solution?
All stakeholders must receive documented training on the Clario eCOA solution. Since the study is already active, it is unlikely that another set of in-person investigator meetings will be held to introduce the replacement eCOA system. Therefore, Clario recommends that site and patient training modules be made available on the eCOA devices themselves. This on-device functionality can be augmented by web-based training.
Our team of experts is available to address questions you may have about Clario eCOA Rescue Studies