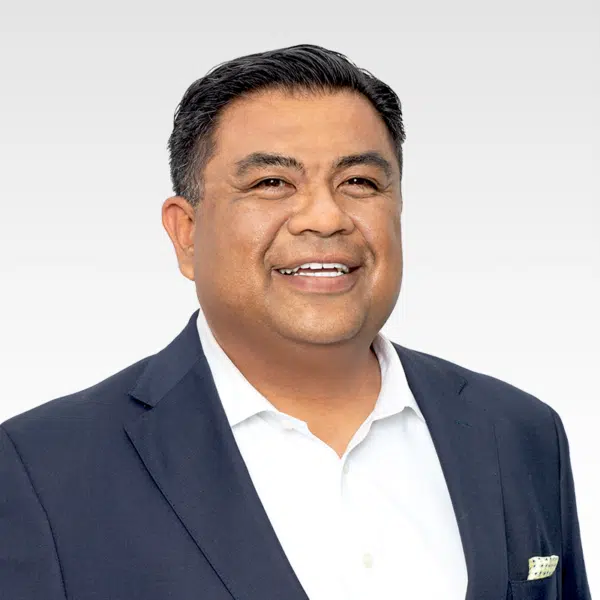 Chris Fikry, M.D.
President and Chief Executive Officer
Chris brings nearly two decades of leadership in the life sciences industry to his role as President and Chief Executive Officer (CEO) at Clario. He believes in strong collaboration with customers to shape the future of medicine and medical device development using Clario's technology and scientific expertise and is committed to supporting Clario customers in their efforts to bring new medicines to patients faster, more safely and more cost effectively. Having served as President of Analytical Services Division at Thermo Fisher Scientific and Vice President at PPD, Quest Diagnostics and Novartis, he has the deep knowledge and expertise required to lead the organization as it continues to evolve and strengthen its market leadership. 
Mike Bonello
Chief Financial Officer
Mike serves as Chief Financial Officer of Clario. Mike brings over 30 years of financial leadership experience, most recently serving as Executive Vice President and Chief Financial Officer of PRA Health Sciences, Inc, a company publicly traded on NASDAQ. Mike spent more than 13 years at PRA where he held numerous financial leadership positions. Mike has an extensive background in SEC/GAAP reporting and compliance, as well as financial planning and analysis, treasury, tax, and controllership. Prior to PRA, Mike held financial leadership positions at both Cree Incorporated and GE Mortgage Insurance/Genworth Financial. Mike also served as a senior manager with PwC where he spent 9 years in their audit practice. Mike is a graduate of St Bonaventure University and a certified public accountant.
Lynne Borthwick
Chief People Officer
Lynne has extensive experience working in human resources and business leadership roles, in companies including Wiley, Unisys and Accenture. As Chief People Officer, she brings her organization, talent and culture transformation expertise to Clario to drive innovation and collaboration and build an inclusive, dynamic culture with the best talent in the industry. Lynne strongly believes that a positive employee experience translates to exceptional customer experience.
Andrew Cooper
EVP eCOA & Trial Enablement
For over 20 years, Andrew has worked with eClinical and safety technologies to enhance drug development and post-approval processes within the pharmaceutical industry. Andrew leads the eCOA and Clinical Software product lines at Clario. He brings to this role years of experience in eCOA, clinical trial remote management technology consulting, and software solutions, the competitor and partner landscape, and commitment to our customers.
He previously held senior leadership positions at Oracle and Medidata, where he gained extensive knowledge in performance, strategy, and direction.
Bradley Dean
EVP Medical Imaging
With more than 18 years of technical and management experience, Bradley leads Clario's Imaging division. This includes overseeing the imaging product line, operations, medical and scientific affairs, and specialist solutions global services. He is responsible for the planning, oversight, and service delivery of all medical imaging studies at Clario.
Having worked within the organization for almost two decades, Bradley has held positions across the business, including project and program management, portfolio management and mergers and acquisitions. Before joining Clario, he served as Program Director at WorldCare Clinical, worked as Project Manager and Operations Lead at Parexel, and served in the United States Peace Corps.
Adam Deutsch
General Counsel and Chief Integration & Transformation Officer
Adam has a unique breadth of experience transforming and leading global healthcare businesses to serve customers, patients and employees. At Clario he leads our enterprise-wide transformation initiative, and our corporate development, integration and CEO's chief of staff teams. Adam is also General Counsel and leads the legal, compliance, quality and regulatory, data privacy, and contracts functions.
Adam's most recent previous position was at ConvaTec where he successfully led its strategic transformation creating significant shareholder value. He also led the critical care business and corporate development function, and served as General Counsel.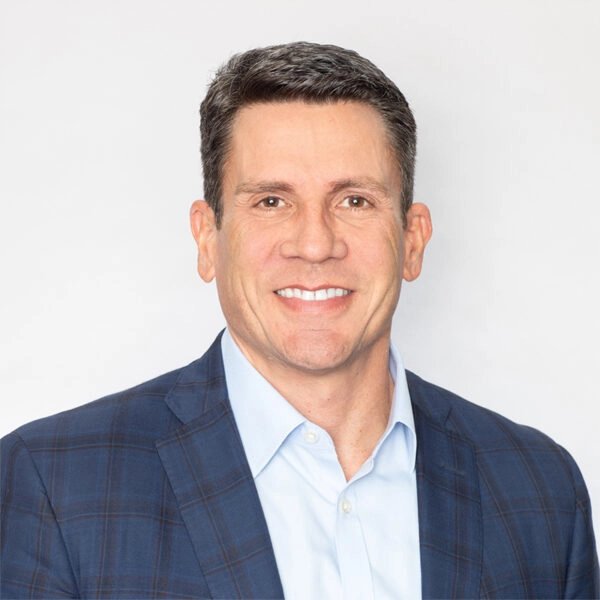 Jay Ferro
Chief Information and Technology Officer
Always striving for excellence, Jay heads up Clario's development, information technology and strategic sourcing initiatives.
With over 25 years' experience of working as a global technology leader, Jay has a wealth of knowledge which helps drive changes that are critical to managing data protection. An expert in improving and implementing data policies, Jay is well placed to ensure the complete privacy and protection of data belonging to Clario's customers and patients.
Andrew Jardine
Chief Customer and Operating Officer
Andrew is an expert in delivering world-class levels of client satisfaction within large-scale technology and service-based companies. Leading Clario's Customer and Operations division, he is responsible for core project management, data management, customer success, and study delivery capabilities.
Working with clients throughout North and South America, Europe, Africa, and the Middle East, he is experienced in implementing customer-focused strategies to clients with different expectations, cultures, and ways of doing business.
Otis Johnson
Chief Diversity, Inclusion & Sustainability Officer
Clario has a long history of ensuring diversity, inclusion and sustainability, something the organization is committed to improving under the leadership of Otis, who is Chief Diversity, Inclusion and Sustainability officer. He also works with employees, customers and shareholders to ensure they fulfil their environmental, governance and social responsibilities.
With over 20 years' experience of working in pharmaceuticals, Otis is passionate about the industry and holds expertise across clinical informatics, business analytics, sales, project management and research and development. He has held positions at a number of global companies including Merck, ICON and Syneos Health.
Matt McCarty
Chief Strategy and Marketing Officer
As Chief Strategy and Marketing Officer at Clario, Matt leads the enterprise's strategic direction and marketing capabilities. Matt has spent the last 15 years in various executive leadership roles at leading clinical research and commercial healthcare organizations. Most recently, Matt spearheaded the launch of Clario.
Matt's work has focused on high-impact product launches (such as Avastin & Herceptin), bringing innovative technology solutions to market, and accelerating the industry-wide adoption of decentralized trials. Matt implemented ICON's global patient engagement function and served as the first Head of Direct-to-Patient Research (Virtual Trials / DCT) at IQVIA. Prior to that, Matt founded a technology marketing company that was acquired, where he then served as Head of Sales & Marketing.
Mary McGuire
Chief Quality & Regulatory Officer
Mary brings an in-depth understanding of the global quality and regulatory environment to Clario and its customers. As Chief Quality & Regulatory Officer, she holds the pivotal role of overseeing Clario's Quality and Regulatory organization, ensuring compliance with industry standards and regulations. Mary is responsible for advancing the continuous improvement of processes and standards while supporting our customers' quality and regulatory needs.
Most recently, Mary served for 10 years as Senior Vice President of Global Quality for PRA Health Sciences (ICON). She holds wide-ranging experience in the CRO and pharmaceutical industries, including roles such as Director of External Affairs at Bristol-Myers Squibb and Director of Worldwide Development Quality Assurance at Pfizer.
Darren Norfolk
Chief Growth Officer
As Chief Growth Officer, Darren leads Clario's Commercial organization, managing growth and driving momentum within the business. He plays a key role in launching Go-to-Market improvements, enhancing market segmentation, and streamlining core processes. Darren brings a proven success record and extensive knowledge in revenue growth, M&A, and integration leadership to Clario. With rich experience in customer success, he delivers value at each stage of the customer lifecycle, optimizing the customer journey while driving business value.
Darren has spent years advising executives to assess leadership capabilities and effectiveness. Previously, he served as EMEA Managing Director at Rackspace and held leadership positions at Charlesbank Capital Partners, serving as a board member within their portfolio.
Achim Schülke
EVP Respiratory & Clario Platform
With a 30-year career in medical technology, Achim has developed expertise in medical devices, disease management, and the clinical trial market. He leads Clario's Respiratory division and is responsible for Clario's technology platform, Clario One, which provides unified site, patient and sponsor experiences, including reporting, connected devices, and integrated platform functionality.
Before joining Clario, Achim founded and ran a leading business that developed innovative technologies for collecting and managing data in respiratory and cardiac safety clinical trials.
Ellen Street
EVP Cardiac Safety & Precision Motion
Ellen leads Clario's Cardiac Safety & Precision Motion divisions and provides strategic and operational leadership to drive customer-focused innovation, scientific leadership, productivity, growth, and outcomes for customers and patients. In addition, she focuses on building cross-business solutions with leading scientific experts to deliver enhanced Therapeutic Area expertise and solutions across Clario's business lines to optimally generate the rich evidence needed to support regulatory submissions that bring life-changing medicines and medical devices to market.
Ellen brings 25+ years' experience working in life sciences, healthcare IT, medical devices, and imaging. Her expertise includes product management, scientific strategy, engineering, operations, QARA, commercial leadership, and strategic marketing. Before joining Clario, Ellen was VP and General Manager at GE Healthcare, where she led the division's platform & integrated ecosystem and data analytics strategy within the GEHC Life Care Solutions business.
Find out how Clario generates clinical evidence to help transform lives.
From planning your clinical trial to analyzing the evidence, we have the solutions you need to obtain reliable data.