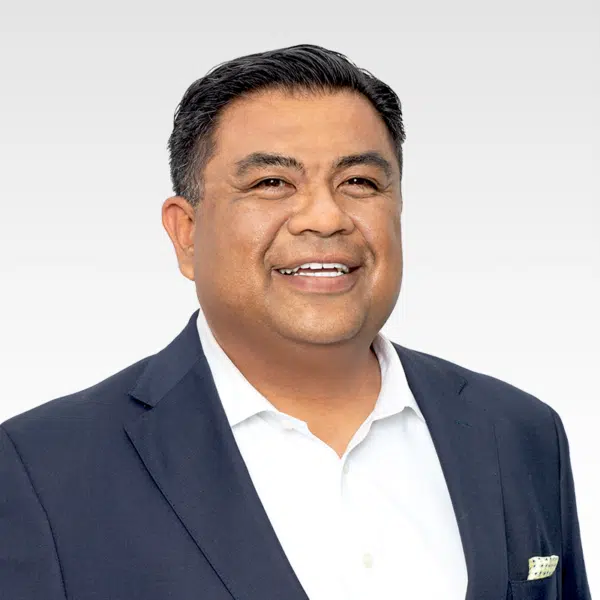 Chris Fikry, M.D.
President and Chief Executive Officer
Chris brings nearly two decades of leadership in the life sciences industry to his role as President and Chief Executive Officer (CEO) at Clario. He believes in strong collaboration with customers to shape the future of medicine and medical device development using Clario's technology and scientific expertise and is committed to supporting Clario customers in their efforts to bring new medicines to patients faster, more safely and more cost effectively. Having served as President of Analytical Services Division at Thermo Fisher Scientific and Vice President at PPD, Quest Diagnostics and Novartis, he has the deep knowledge and expertise required to lead the organization as it continues to evolve and strengthen its market leadership. 
Jason Knoblauch
Chief Financial Officer
Prior to joining Clario, Jason served as Chief Financial Officer at Curia, a global contract research, development and manufacturing organization, where he oversaw a wide range of critical functions, including accounting, finance business partnering, financial planning and analysis, treasury, real estate, and internal audit and tax.
Jason earned a Bachelor of Science in business administration with a concentration in finance and economics from Creighton University in Omaha, Nebraska. He holds a Master of Science in accounting from the University of Virginia, in Charlottesville, Virginia.
Prior to his tenure at Curia, Jason held various financial leadership roles at Pharmaceutical Product Development (PPD), a global contract research organization (CRO). His leadership roles included serving as interim CFO in 2018 and as Senior Vice President of Business & Commercial Finance from 2018 through 2020. In these capacities he played a crucial role as a member of the senior leadership team that led PPD to a successful IPO in 2020. Before his time at PPD, Jason served as a director in PwC's Transaction Services practice.
Terry leads Clario's eCOA business. With over 30 years of experience in the clinical diagnostics industry, Terry brings a deep understanding of the importance of excellent client management and partnership working in the healthcare industry. He joins Clario from Quest Diagnostics, where he served most recently as VP, Strategic Relationships, focusing on strategic enterprise relationships to drive revenue and market share growth.
During his tenure at Quest Diagnostics, Terry led both operational and commercial teams in multiple segments of the diagnostics business. In addition, he developed lasting relationships that deliver for clients and their patients. He has worked with large Pharma, Biotech Pharma and CROs on building solid operational and commercial foundations to ensure lasting strategic relationships.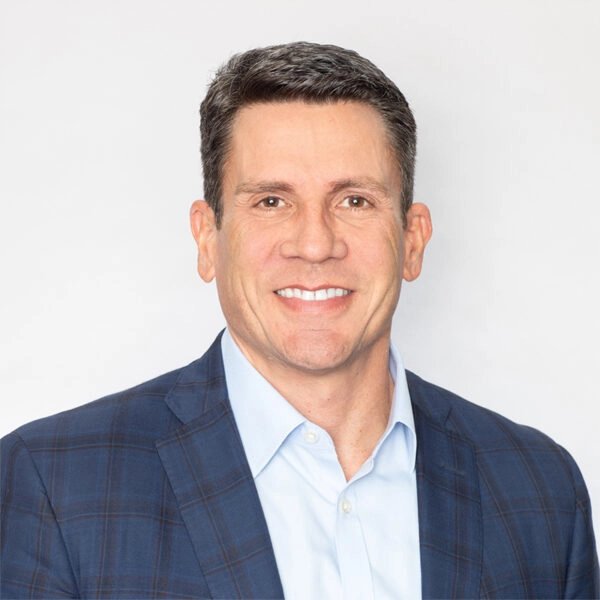 Jay Ferro
Chief Information and Technology Officer
Always striving for excellence, Jay heads up Clario's development, information technology and strategic sourcing initiatives.
With over 25 years' experience of working as a global technology leader, Jay has a wealth of knowledge which helps drive changes that are critical to managing data protection. An expert in improving and implementing data policies, Jay is well placed to ensure the complete privacy and protection of data belonging to Clario's customers and patients.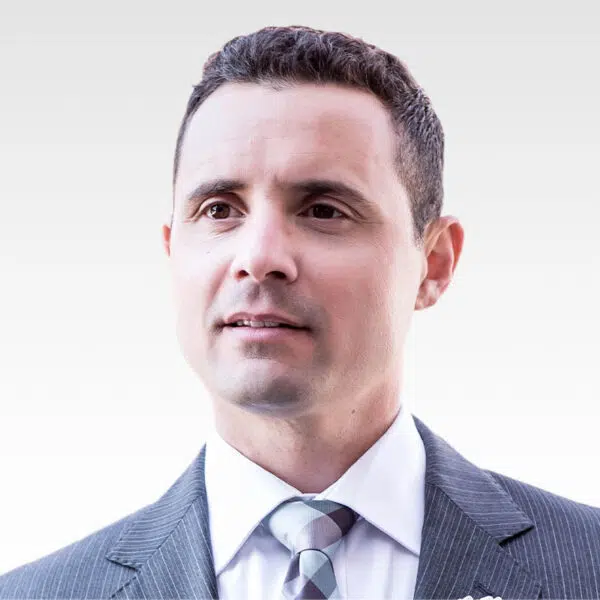 David Fusco
EVP and Chief Human Capital Officer
David brings over 26 years of experience in global human capital and broader G&A leadership in several industries, with a particular focus on the life sciences, pharma, and clinical trial management sectors. David joins Clario from Staple Street Capital, a Private Equity firm based in Manhattan, where he served as the Head of Human Capital and Operating Partner, while additionally sitting on the Board of Directors of their healthcare company.
Past positions include Chief Administrative Officer for a Global NGO, Executive Vice President and Chief Human Resources Officer for Haemonetics, Vice President of Human Resources at Parexel, Senior Vice President of Human Resources for Bank of America/Merrill Lynch Global Wealth Structuring, and Columbia Asset Management Group, as well as Head of Human Resources roles for various groups at Novartis, ThermoFisher Scientific, and General Electric where he began his career as a member and graduate of their Global Human Resources Leadership Program.
Kristina Lowe
SVP, Client Success and Customer Experience
Kristina Lowe has been promoted to Senior Vice President, Client Success & Customer Experience. Kristina has over 22 years of experience in clinical research, having specialized in commercial roles globally across biotech, large pharmaceutical companies and Contract Research Organizations (CROs). During her 18-year tenure at Clario, Kristina has developed an expertise in clinical endpoint solutions for critical safety and efficacy data and had lead her teams to be consultative in selecting solutions that deliver high quality data in support of drug development.
As Senior Vice President of Client Success & Customer Experience, Kristina plays a pivotal role in overseeing Clario's customers, ensuring successful collaborations, emphasizing a solution-oriented approach and fostering understanding of the interconnectedness within the organization and the broader e-clinical landscape. Kristina's team is comprised of Clario's Client Success Managers, CRO Partnerships, Global Customer Care, Logistics and Client Education.
Lauren Misztal
SVP, General Counsel
Lauren is a business-oriented and solutions-driven legal advisor who draws on close to two decades of experience successfully resolving complex legal and regulatory issues.  Prior to joining Clario, Lauren held senior legal and compliance roles at Mallinckrodt Pharmaceuticals and McKesson Corporation and was an associate and Of Counsel at Quinn Emanuel LLP.  Lauren began her legal career as a trial attorney at the U.S. Department of Justice after clerking for a federal judge in Washington, D.C.  She received her J.D. from Georgetown University Law Center and bachelor's degree from Georgetown University.  Prior to attending law school, Lauren was a financial analyst at Goldman Sachs.
As Clario's General Counsel, Lauren focuses on setting the Company's global legal strategy and leads teams dedicated to supporting our commercial relationships, counseling on data privacy regulations and mitigating risk.
Todd Rudo, M.D
Chief Medical Officer
As Clario's Chief Medical Officer, Dr. Todd Rudo provides medical and scientific leadership across the organization. Passionate about leveraging our scientific expertise to support our customers' success, Dr. Rudo has focused efforts on optimizing our solutions across the therapeutic areas. His team supports Clario's clients by providing expert consulting services on scientific and regulatory strategy, and ensures our product portfolio is scientifically robust, generating high quality data to support clinical trial endpoints. Dr. Rudo has a particular interest in applying innovative technologies to improve the scientific rigor of clinical trials, while maintaining focus on the customer experience, including minimizing patient and site burden.
With nearly 20 years of clinical cardiology and pharmaceutical research experience, Dr. Rudo has focused his career predominantly on drug safety. He has worked within therapeutic areas including oncology, immuno-inflammatory diseases, urology, and cardiometabolic diseases, and has achieved board certifications in internal medicine, cardiology, cardiac electrophysiology, nuclear cardiology, and adult echocardiography.
Achim Schülke
EVP and Chief Innovation Officer
With a 30-year career in medical technology, Achim has developed expertise in medical devices, disease management, and the clinical trial market.
Before joining Clario, Achim founded and ran a leading business that developed innovative technologies for collecting and managing data in respiratory and cardiac safety clinical trials.
Ellen Street
EVP Cardiac Safety, Respiratory and Precision Motion
Ellen leads Clario's Cardiac Safety, Respiratory and Precision Motion divisions and provides strategic and operational leadership to drive customer-focused innovation, scientific leadership, productivity, growth, and outcomes for customers and patients. In addition, she focuses on building cross-business solutions with leading scientific experts to deliver enhanced Therapeutic Area expertise and solutions across Clario's business lines to optimally generate the rich evidence needed to support regulatory submissions that bring life-changing medicines and medical devices to market.
Ellen brings 25+ years' experience working in life sciences, healthcare IT, medical devices, and imaging. Her expertise includes product management, scientific strategy, engineering, operations, QARA, commercial leadership, and strategic marketing. Before joining Clario, Ellen was VP and General Manager at GE Healthcare, where she led the division's platform and integrated ecosystem and data analytics strategy within the GEHC Life Care Solutions business.
Joyce Suhy, Ph.D.
EVP Medical Imaging and Specialty Solutions
Dr. Joyce Suhy is an accomplished professional with over 30 years of experience in both operational and scientific aspects of the medical imaging field across several therapeutic areas and leads Clario's Medical Imaging division.  She has significant expertise in the field of Neuroscience and since 2001, Dr. Suhy has been at the forefront of designing and scientifically overseeing Neuroscience clinical trials that incorporate imaging endpoints.  Notably, she and her team's extensive imaging knowledge and experience have been instrumental in the development of the first and second Alzheimer's disease-modifying drugs to receive FDA approval.
Dr. Suhy holds a Ph.D. in Biochemistry, complemented by fellowship training in Neuroradiology.  This multidisciplinary training equips her with comprehensive understanding of underlying biological processes and advanced imaging techniques having led to her authoring numerous scientific journal articles and other scientific publications.  Recognized for her contributions to the field, Dr. Suhy is frequently invited to participate in expert panels aimed at advancing the use of imaging in clinical trials.  Her dedication and expertise have earned her recognition, including being named one of PharmaVoice's 100 Most Inspiring People in the Life-Science Industry in 2020. With extensive experience, scientific acumen and leadership prowess, Dr. Suhy continues to drive advancements within the Medical Imaging business at Clario.
Find out how Clario generates clinical evidence to help transform lives.
From planning your clinical trial to analyzing the evidence, we have the solutions you need to obtain reliable data.