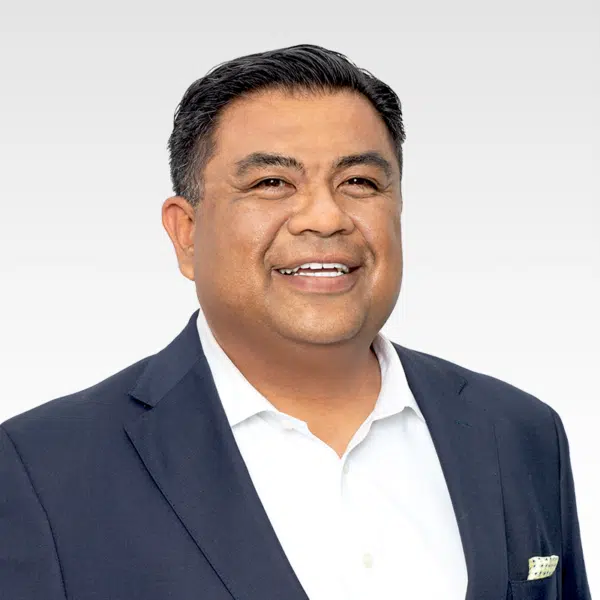 Chris Fikry, M.D.
President and Chief Executive Officer
Chris brings nearly two decades of leadership in the life sciences industry to his role as President and Chief Executive Officer (CEO) at Clario. He believes in strong collaboration with customers to shape the future of medicine and medical device development using Clario's technology and scientific expertise and is committed to supporting Clario customers in their efforts to bring new medicines to patients faster, more safely and more cost effectively. Having served as President of Analytical Services Division at Thermo Fisher Scientific and Vice President at PPD, Quest Diagnostics and Novartis, he has the deep knowledge and expertise required to lead the organization as it continues to evolve and strengthen its market leadership. 
Terry Burke
EVP eCOA at Clario
Terry leads Clario's eCOA business. With over 30 years of experience in the clinical diagnostics industry, Terry brings a deep understanding of the importance of excellent client management and partnership working in the healthcare industry. He joins Clario from Quest Diagnostics, where he served most recently as VP, Strategic Relationships, focusing on strategic enterprise relationships to drive revenue and market share growth.
During his tenure at Quest Diagnostics, Terry led both operational and commercial teams in multiple segments of the diagnostics business. In addition, he developed lasting relationships that deliver for clients and their patients. He has worked with large Pharma, Biotech Pharma and CROs on building solid operational and commercial foundations to ensure lasting strategic relationships.
Bradley Dean
EVP Medical Imaging
With more than 18 years of technical and management experience, Bradley leads Clario's Imaging division. This includes overseeing the imaging product line, operations, medical and scientific affairs, and specialist solutions global services. He is responsible for the planning, oversight, and service delivery of all medical imaging studies at Clario.
Having worked within the organization for almost two decades, Bradley has held positions across the business, including project and program management, portfolio management and mergers and acquisitions. Before joining Clario, he served as Program Director at WorldCare Clinical, worked as Project Manager and Operations Lead at Parexel, and served in the United States Peace Corps.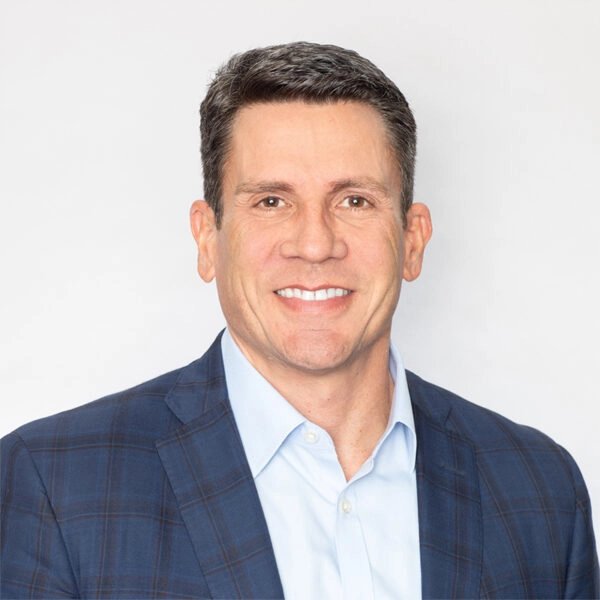 Jay Ferro
Chief Information and Technology Officer
Always striving for excellence, Jay heads up Clario's development, information technology and strategic sourcing initiatives.
With over 25 years' experience of working as a global technology leader, Jay has a wealth of knowledge which helps drive changes that are critical to managing data protection. An expert in improving and implementing data policies, Jay is well placed to ensure the complete privacy and protection of data belonging to Clario's customers and patients.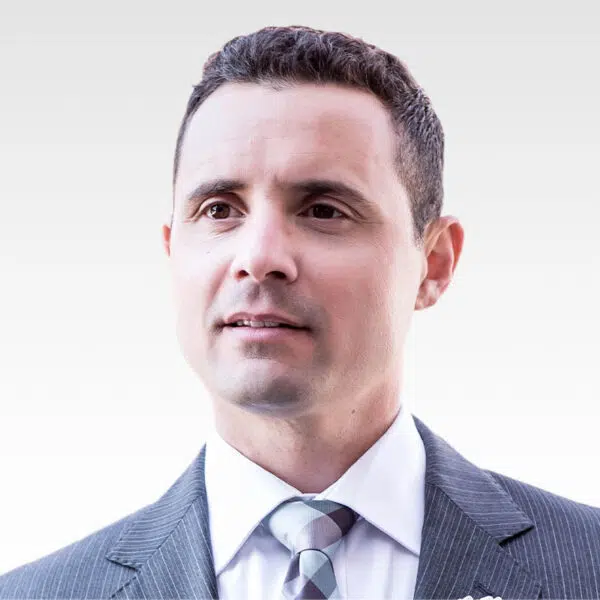 David Fusco
EVP & Chief Human Capital Officer
David brings over 26 years of experience in global human capital and broader G&A leadership in several industries, with a particular focus on the life sciences, pharma, and clinical trial management sectors. David joins Clario from Staple Street Capital, a Private Equity firm based in Manhattan, where he served as the Head of Human Capital and Operating Partner, while additionally sitting on the Board of Directors of their healthcare company.
Past positions include Chief Administrative Officer for a Global NGO, Executive Vice President and Chief Human Resources Officer for Haemonetics, Vice President of Human Resources at Parexel, Senior Vice President of Human Resources for Bank of America/Merrill Lynch Global Wealth Structuring, and Columbia Asset Management Group, as well as Head of Human Resources roles for various groups at Novartis, ThermoFisher Scientific, and General Electric where he began his career as a member and graduate of their Global Human Resources Leadership Program.
Otis Johnson
Chief Diversity, Inclusion & Sustainability Officer
Clario has a long history of ensuring diversity, inclusion and sustainability, something the organization is committed to improving under the leadership of Otis, who is Chief Diversity, Inclusion and Sustainability officer. He also works with employees, customers and shareholders to ensure they fulfil their environmental, governance and social responsibilities.
With over 20 years' experience of working in pharmaceuticals, Otis is passionate about the industry and holds expertise across clinical informatics, business analytics, sales, project management and research and development. He has held positions at a number of global companies including Merck, ICON and Syneos Health.
Mary McGuire
Chief Quality & Regulatory Officer
Mary brings an in-depth understanding of the global quality and regulatory environment to Clario and its customers. As Chief Quality & Regulatory Officer, she holds the pivotal role of overseeing Clario's Quality and Regulatory organization, ensuring compliance with industry standards and regulations. Mary is responsible for advancing the continuous improvement of processes and standards while supporting our customers' quality and regulatory needs.
Most recently, Mary served for 10 years as Senior Vice President of Global Quality for PRA Health Sciences (ICON). She holds wide-ranging experience in the CRO and pharmaceutical industries, including roles such as Director of External Affairs at Bristol-Myers Squibb and Director of Worldwide Development Quality Assurance at Pfizer.
Dr. Todd Rudo
Chief Medical Officer at Clario
As Clario's Chief Medical Officer, Dr. Todd Rudo provides medical and scientific leadership across the organization. Passionate about leveraging our scientific expertise to support our customers' success, Dr. Rudo has focused efforts on optimizing our solutions across the therapeutic areas. His team supports Clario's clients by providing expert consulting services on scientific and regulatory strategy, and ensures our product portfolio is scientifically robust, generating high quality data to support clinical trial endpoints. Dr. Rudo has a particular interest in applying innovative technologies to improve the scientific rigor of clinical trials, while maintaining focus on the customer experience, including minimizing patient and site burden.
With nearly 20 years of clinical cardiology and pharmaceutical research experience, Dr. Rudo has focused his career predominantly on drug safety. He has worked within therapeutic areas including oncology, immuno-inflammatory diseases, urology, and cardiometabolic diseases, and has achieved board certifications in internal medicine, cardiology, cardiac electrophysiology, nuclear cardiology, and adult echocardiography.
Achim Schülke
EVP & Chief Innovation Officer
With a 30-year career in medical technology, Achim has developed expertise in medical devices, disease management, and the clinical trial market.
Before joining Clario, Achim founded and ran a leading business that developed innovative technologies for collecting and managing data in respiratory and cardiac safety clinical trials.
Ellen Street
EVP Cardiac Safety, Respiratory & Precision Motion
Ellen leads Clario's Cardiac Safety, Respiratory and Precision Motion divisions and provides strategic and operational leadership to drive customer-focused innovation, scientific leadership, productivity, growth, and outcomes for customers and patients. In addition, she focuses on building cross-business solutions with leading scientific experts to deliver enhanced Therapeutic Area expertise and solutions across Clario's business lines to optimally generate the rich evidence needed to support regulatory submissions that bring life-changing medicines and medical devices to market.
Ellen brings 25+ years' experience working in life sciences, healthcare IT, medical devices, and imaging. Her expertise includes product management, scientific strategy, engineering, operations, QARA, commercial leadership, and strategic marketing. Before joining Clario, Ellen was VP and General Manager at GE Healthcare, where she led the division's platform & integrated ecosystem and data analytics strategy within the GEHC Life Care Solutions business.
Find out how Clario generates clinical evidence to help transform lives.
From planning your clinical trial to analyzing the evidence, we have the solutions you need to obtain reliable data.