eCOA Live mimics the in-clinic experience, at home
eCOA Live offers patients the choice of how and where to take part in clinical trials
This unique decentralized clinical trial solution enables patients to complete ePROs, which were traditionally done at site, from the comfort and safety of their own home.
Alternative virtual solutions require clinicians to complete these assessments alongside the patient, either via phone or video call. With the eCOA home data assessment tool, live patients enter their responses electronically and in complete privacy. This minimizes the risk of clinician bias and results in more accurate, honest and high quality responses.
Find out how you can add eCOA Live to your upcoming study.
eCOA Live minimizes data bias
Patient choice and flexibility
eCOA Live enables hybrid and decentralized trials with advanced solutions, giving participants the choice of how and where they take part
More accurate data
ePROs are completed by the patient, electronically and in complete privacy, unlike alternative solutions. Data is higher quality, with minimal clinician bias
Studies stay on track and on budget
Avoid putting a trial on hold indefinitely; eCOA Live helps deliver it instead.
Data remains secure
eCOA Live complies with all data privacy regulations, including HIPAA, GDPR and 21 CFR Part 11.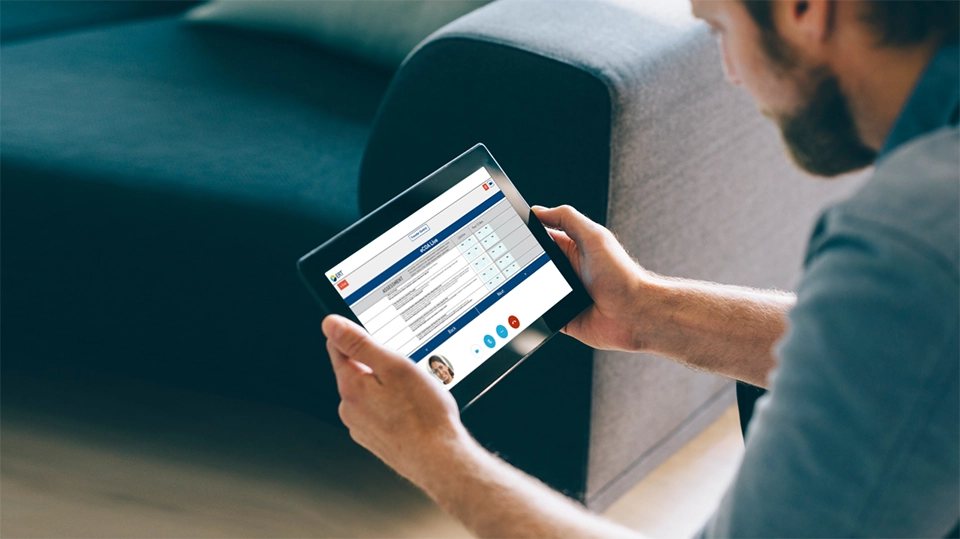 How does it work?
eCOA Live mimics the in-clinic experience of physically passing an assessment back and forth between a clinician and the patient:
Patient and clinician login from different locations
Clinician initiates the assessment as normal
Clinician passes control of the assessment to the patient to enable them to complete their questions in total privacy
Assessment is 'passed' back to the clinician for final sign-off
Combine with eCOA telehealth video visits
Deliver an enhanced, patient-centric decentralized solution by enabling face-to-face interactions between your patients and clinicians.
Want to find out more about eCOA Live? Ask us a question or talk to a specialist