Recruiting talent, striving to be the best
We value the contribution each of our people brings. It's only through our people that we can continue to innovate technology that will shape the future of clinical trials.
We are investing resources to create an environment our people are proud to be a part of. We want people who know their efforts are valued. This in turn leads to fantastic customer service and allows our skilled staff and the dedicated people in our clinical trial manager jobs to transform patients' lives.
Between 2019-2020, we were involved in 70% of FDA approvals. We will continue to do more knowing that, to deliver for patients and clients, we must work with the very best talent, to lead us into the future
We are present in every corner of the world, from every walk of life and we share a goal of helping clinical research improve the lives of patients everywhere.
Philadelphia, PA

Pittsburgh, PA

Boston, MA

Cleveland, OH

Nottingham, UK

Tokyo, JP

Brussels, BE

Rochester, NY

Portland, OR
Life at Clario
We are a global company with offices and clinical trial manager job positions around the world. We have built a culture of empowered ownership, where our people feel valued and deliver what they say they will. Driven by our purpose of transforming lives by unlocking better evidence, our people are motivated to deliver exceptional work for clients, patients and each other.
Collaboration is key to our ability to make an impact. From our leaders, through our scientific, technology and operations teams, everyone has a vital role to play, where each person is encouraged to share innovative ideas — then collaborate to deliver them.
We always strive to be the best. For that to happen, we need to recruit the very best talent. We want people who step up, take responsibility and are passionate about transforming lives.
Born with a rare disease, my children are now well because of clinical research. Every day, I bring gratitude to the work I do and have the opportunity to pay it forward. It is a joy and a responsibility that I play a part in transforming lives.

One of the great things about working at Clario is that we're always encouraged to try new things, find new solutions to problems; I know that if I have an idea to improve something, I'll be heard.

Everyone working at Clario is passionate about being here, because we know how much it matters to patients. We really do put people first, in everything we do.

Because what we do matters, we have to do it to the best of our abilities, every time. That's true, whatever department or function we're in. One thing about all Clario people is that we all take responsibility for getting things done.
If you share our dream of a healthier future, join us.
Our people share a common mission: to help our customers efficiently deliver groundbreaking, life-altering medicines, devices and therapies — that transform the lives of people across the globe.
With big ambitions and a clear vision for the future, now is the time to join Clario's research management and pharmacovigilance team. From analyzing data collected in clinical trials, to developing protocols and processes that make patients' experience better, there's a wide range of roles where you can apply your expertise.
Corporate
Whether your focus is finance, regulatory and compliance or people, Clario offers business professionals an opportunity to make an impact globally. Explore our openings to see how you can sharpen your skills while achieving a higher purpose.
Client Services and Operations
If you like solving problems, building relationships, driving better outcomes and delivering exceptionally, join us to support our partners.
Information Technology and Analytics
Are you driven to solve technical problems? Help us develop new and innovative technology to unlock better evidence in clinical trials.
Sales and Marketing
Our Sales and Marketing teams are driven by a passion for people, technology, products and the success of our customers. Sound like you? Let's connect and get you into your next winning role.
Scientific and Medical Expertise
Clario's global team of life science experts serves more than 500 pharmaceutical, biotechnology and medical device organizations — including the top 20 biopharmaceutical companies and leading CROs — through North America, UK, Europe and Asia Pacific. We leverage our medical and scientific experts and collaborate across the organization and within the industry to help advance the development of medical therapies. See how you can be part of a bigger purpose with our Scientific and Medical Affairs roles.
Early Talent Program
Every year, Clario runs an early talent program for college students who might be interested in joining our teams. The program allows people the opportunity to work in a global business environment, while enabling us to spot great emerging talent.
Why work at Clario
A role that matters. A job that will go places. A career that will help our customers help millions of patients. A collaborative and empowered environment where you can create, promote, and implement new ideas and learn new things. A place where delivering exceptional work is important because it is so important to transforming lives. Do what you love and love what you do.
1. Driven by purpose
We partner with clients and patients to deliver the best solutions, which allows us to unlock better evidence and transform lives. We succeed as an organization only when our people and customers work together collaboratively. Our employees choose Clario, not only as a job, but as a place to work to improve the lives of others.
2. Build your own career
Everyone at Clario shapes their own career. We invest in our people and the tools that mean you can perform at your best and grow in your role. We are committed to rewarding, developing and retaining talent, and make sure that every day provides opportunities for our people to make outstanding contributions that shape Clario and the work we do. We provide all of our people with ongoing talent development and support. With access to continuous learning opportunities on the job, formal training, certification of programs and tuition assistance, we empower our people to plot the course of their careers.
3. Attractive benefits
We care about personal well-being and support our people holistically with their physical, mental and financial health and wellness. We offer a competitive and equitable total rewards package and evaluate this regularly to ensure it is attractive, and provides people with security and flexibility, now and in the future. This, along with our flexible approach to working makes Clario a great place to work.
4. Employee Programs
We offer a wide range of employee programs which seek to enhance the lives of our people and the communities around them. From our global outreach program which aims to make a difference to the health and wellbeing of our communities, to office sports team and competitions that make sure our people stay at their best, our programs take a holistic view of our workforce and the communities we serve.
Clario is an inspiring place to start my career. Everything we do every day is driven by our purpose, and you can see how it inspires people to make an impact.

We're at the cutting edge at Clario, shaping the future of clinical trials. We have some of the very best technologists putting their skills and knowledge to use – it's a real culture of innovation.

I love that I can progress my career with such an ambitious company. Every day, the aim is to do something that helps to transform human health, and it's endlessly inspiring to play a part in that.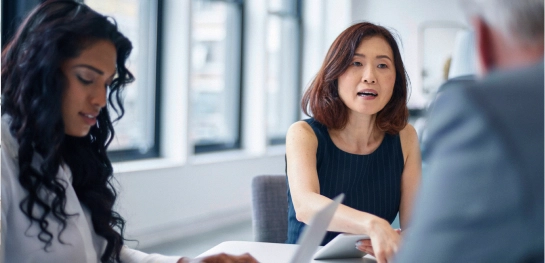 Diversity, Equity and Inclusion
The diversity of our people strengthens us and catalyzes our pursuit of better evidence. Our acceptance of people from all backgrounds makes us an inclusive workplace where everyone is encouraged to be themselves. We are fully committed to having a diverse workforce that promotes inclusivity. Through our Women's Leadership Network, People of Color Network and LGTBQ+ employee resource groups, employees across the company connect, educate and lead us in building a culture where everyone is accepted.
Employees choose Clario not just as a job, but as a collaborative space to pursue a mission of improving the lives of others. We celebrate diversity across the workplace, and we welcome qualified candidates of all ages, races, and gender identities. As we continue to grow, we fortify our commitment to strategic, inclusive hiring practices, designed to recruit a diverse Clario community. By nurturing our employees' skills, talents, and passions, we create dynamic pathways to advance their careers and empower them to impact human health.
Meet our leadership
We have a leadership team who encourage fresh thinking, want to push boundaries and believe that good ideas come from anywhere within the organization.
Join the Clario Talent Network
Looking to deliver exceptional work, transform lives and advance your career in clinical trials technology? We're always looking for world class people who want to use their skills and passions to thrive.
Work at Clario
We are always looking for the best talent to unlock better clinical evidence.
We are dedicated to helping our customers bring life-changing medicines, devices and therapies to patients who need them. If you want to be part of the healthcare solution and know that your work is making a difference, apply now!
Find out how we are creating a culture of empowerment, where everyone shares ideas and successes.
Our values and culture allow us to transform lives by unlocking better evidence. They underpin all that we do.